Eastside Village Gets The Boutique Design Treatment
Interior design studio Fiona Lynch has moved into the multi-residential apartment space to create Eastside Village alongside national developer OpenCorp.
The project saw the studio draw upon its experience designing Melbourne homes to deliver 73 apartments to the tightly held pocket of Hawthorn East.
"The approach outlined by OpenCorp to create a unique interior based on our design values was the deciding factor to get involved with this project," Director Fiona Lynch said.
"In the current market developers are creating more detailed and nuanced spaces. We are excited to work with OpenCorp, who has a strong appreciation for materiality and design sophistication that suits the owner-occupier market."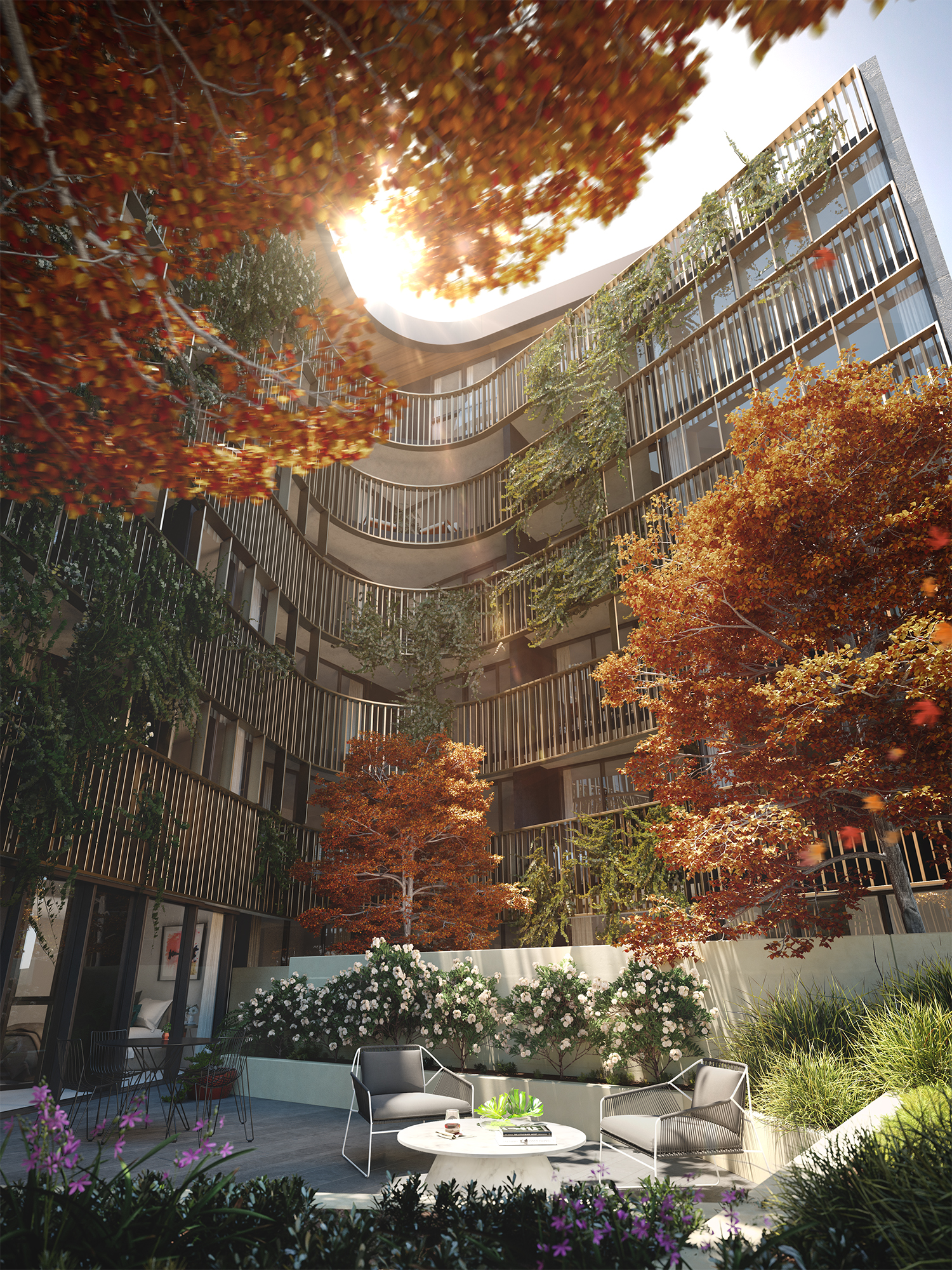 The apartments at Eastside Village were differentiated to others on the market by a unique approach achieved with bespoke joinery and finishes.
"We have designed a generous bespoke wall unit to house all elements typically found in the living room. A beautiful piece of bespoke furniture designed particularly for this space, the unit can store books, art objects and a television," Ms Lynch said.
Other design details include Danish-designed wall lights by Pandul, deep forest green carpets, bespoke joinery and ample storage, all designed with a beautifully refined vision.
"We wanted the apartments at Eastside Village to present more as a home than a typical apartment, to be highly personalised, individual and timeless," OpenCorp Director Allister Lewison said.
"To achieve this, we had to bring together a design team that would only normally collaborate on Melbourne's leading homes."
Rothelowman architects worked with Fiona Lynch to ensure each residence makes the best use of space, both internally and externally.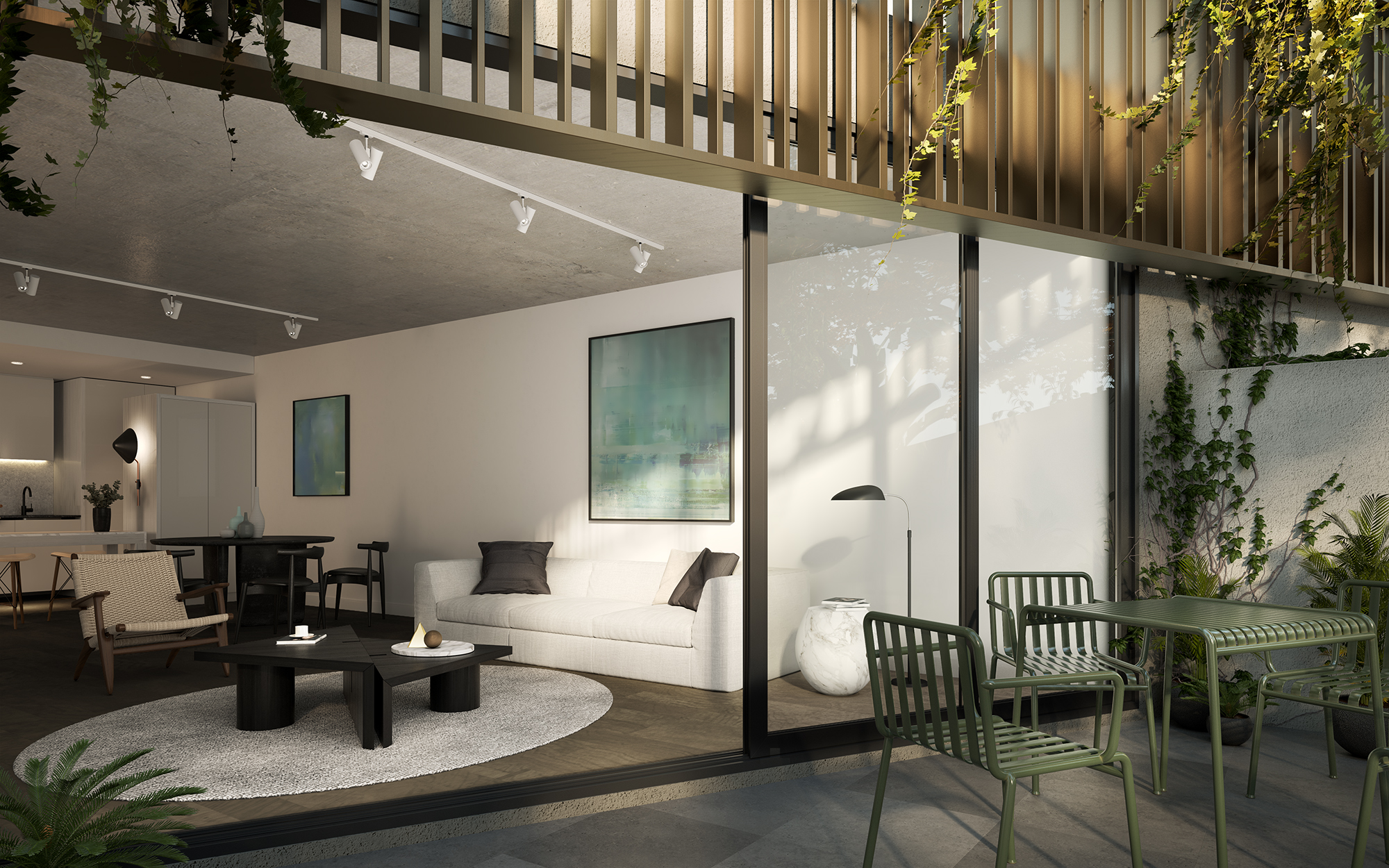 "Punctuated by large subtractions, the development's form creates landscaped courtyards to the east and west, which provide increased light and internal amenity," Rothelowman Principal Chris Hayton said.
"The façade opens and closes to create an organic architecture that oscillates between private and public landscaped space, whilst firmly anchoring down to the ground plan with a curvaceous gesture which frames the entry and holds the street."
Ben Scott Garden Design was chosen to help with the overall design by taking responsibility of the development's landscaping.
"A standout feature of the landscape design is a façade that is clothed in as much planting as possible, creating a wonderful verdant entry," Mr Scott said.
"The design of Eastside Village is unique in that it is about making the soft landscaping the hero of the landscape design, allowing the planting to soften the built form to create a peaceful sanctuary for the residents."
Eastside Village delivers 73 one, two and three bedroom apartments with generous outdoor living spaces.
The apartments' internal sizes range from 50 square metres to 96 square metres, with outdoor spaces ranging from 7 square metres to an extremely generous 116 square metres.